The big reunion special may be indefinitely delayed, because the Friends cast is in quarantine like the rest of us mere mortals. But there will be at least one new way we can bring our six favorite people into our homes this year—and it involves food.
大型重聚特辑可能会被无限期推迟,因为《老友记》所有演员和我们普通人一样都在隔离。但至少还有一种新方法能让我们在今年把这六位最喜欢的演员带回家,而且这个东西跟食物有关。
Friends: The Official Cookbook will be released on Sept. 20, and you can pre-order it on Amazon now. That's right, folks, all 176 pages of the new hardback cookbook are sanctioned by none other than Warner Bros. Thankfully, the book is appropriate for all skill levels. So it's OK if you're just a regular foodie like Joey Tribbiani and not a seasoned chef like Monica Geller.
《老友记:官方食谱》将于9月20日发行,你现在可以在亚马逊预订。对,亲们,共176页的新精装食谱是由华纳兄弟公司批准出版的。值得庆幸的是,这本书适合各种厨艺段位的人。所以如果你只是像乔伊·崔比安尼那样的普通食客,没有莫妮卡·盖勒那样精湛的厨艺也无妨。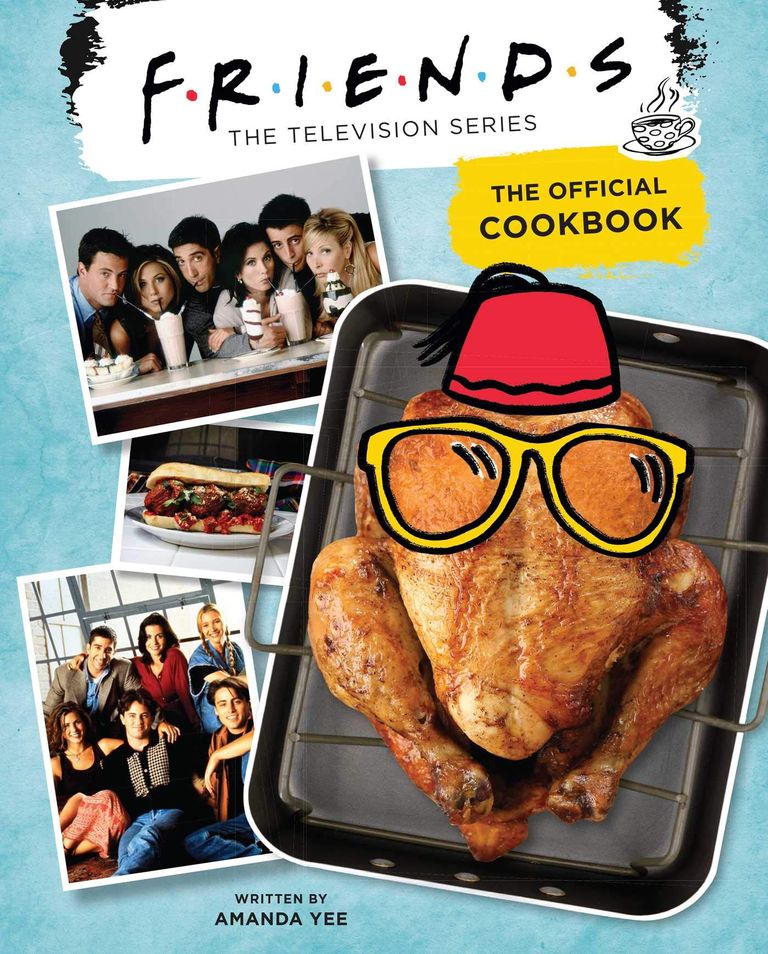 And I can confirm that the more than 70 recipes inspired by the hit NBC sitcom 100% include recipes for Just for Joey Fries and Monica's Friendsgiving Feast. Your other favorite characters are in on the fun, too. There's Chandler Bing's "Milk You Can Chew," Phoebe Buffay's Grandmother's Cookies, Rachel Green's famous English Trifle ... and The Moist Maker.
我可以确认从这部美国全国广播公司的情景喜剧中获得灵感的超过70道菜中一定有"Just for Joey Fries"和莫妮卡的"Friendsgiving Feast"。其他你喜爱的角色也会参与其中,有钱德勒·宾的"Milk You Can Chew"、菲比·布菲的"Grandmother's Cookies"、瑞秋·格林著名的"English Trifle"和"The Moist Maker"。
Each recipe is expertly paired with an episode of the show, so you can watch TV while you eat dinner. I don't know about you, but now sounds like the perfect time to grab that Friends-themed slow cooker I always wanted so I'll be ready to go come September.
每道菜和电视剧里的每一集巧妙搭配,所以你可以边吃饭边看电视。我不知道你什么样,但听起来现在正是拿起我一直想入手的《老友记》主题慢炖锅的最好时机,所以我准备九月份就去。
翻译:菲菲