距离2022年6月英语四级考试越来越近啦,大家准备的如何?今天小编为大家带来2022年6月英语四级作文预测:拼写非小事,希望对你有所帮助!
2022年6月英语四级作文预测:拼写非小事
Directions:For this part, you are allowed 30 minutes to write an essay based on the picture below. You should start your essay with a brief description of the picture and then express your views on spelling mistakes in English learning. You should give sound arguments to support your views and write at least 120 words but no more than 180 words.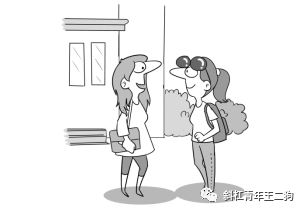 "It s not easy to text my mother. She s an English teacher and all she does is correcting my spelling."
Spelling, Not a Trivial Thing
In this picture, a girl is saying that her mother who is an English teacher puts too much emphasis on her spelling while the girl seems not to be very receptive. What the picture reveals to us is quite a controversial issue in English learning and for my part, spelling should be paid due attention to though it has been neglected by more and more students.
First of all, spelling mistakes will result in unnecessary misunderstanding in written communication. Even worse, an unintentional spelling error could cause serious consequences on some formal occasions. For example, if you make a spelling mistake in the name of your client, you might face a great loss of money. Besides, despite a minor thing, spelling reflects how prudent a person is.
Therefore, spelling is of great importance in our daily life and students should give due attention to it when they study English, rather than think nothing of it.
以上就是关于"2022年6月英语四级作文预测:拼写非小事"的全部内容啦,各位同学在考前一定要多看多背多积累。