距离2022年6月英语四级考试越来越近啦,大家准备的如何?今天小编为大家带来2022年6月英语四级作文预测:经验还是新的想法,希望对你有所帮助!
2022年6月英语四级作文预测:经验还是新的想法
Directions:For this part, you are allowed 30 minutes to write an essay based on the picture below. You should start your essay with a brief description of the picture and then discuss the value of fresh perspective. You should give sound arguments to support your views and write at least 120 words but no more than 180 words.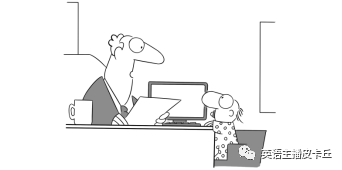 "While your level of experience is less than ideal, we value your fresh perspective."
Experience or Fresh Perspective
As is shown in the cartoon, a job applicant is being interviewed by his potential boss who tells him that while he is less experienced than ideal, his fresh perspective is appreciated. This cartoon reminds us that both experience and fresh perspective matter in job hunting.
As is known to all, experience is usually what employers value because an experienced employee means higher efficiency, better profits, and less cost of training. However, sometimes employers would like to recruit people with little experience. The seemingly confusing decision actually is very necessary and advisable since without the bounds of traditional thinking, those with new perspectives are more likely to drive innovation, which can yield an incredible return. For instance, on many occasions, agricultural products sell badly by means of traditional marketing model, but could sell well online.
To conclude, both experience and fresh perspective are important. Therefore, we should constantly practice creative thinking to make fresh perspective become our best advantage in the coming job hunting.
以上就是今天整理的2022年6月英语四级作文预测:经验还是新的想法的学习内容啦,希望大家轻松通过四级考试!